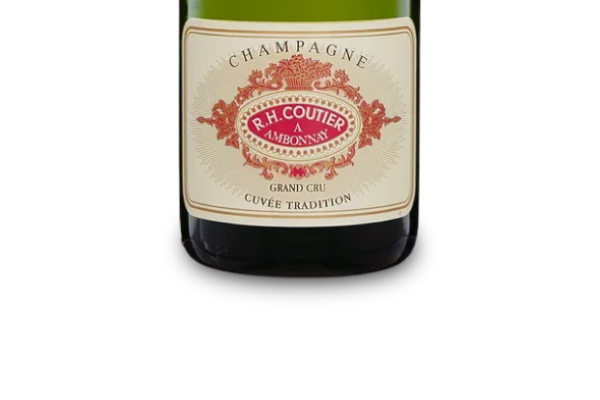 R.H. Coutier
The Coutier family has lived in the village of Ambonnay since 1619 and has been producing champagne for five generations. Since 2014, Antoine is in charge of the vineyard.
Location: Ambonnay
Region: Montagne de Reims
Grapes: Chardonnay, Pinot Noir
Champagne: Grand Cru
Characteristics: Presence of a beautiful acidity, powerful and fruity range, complexity, elegance and class
Organic certification: High Environmental Value 3A (HVE3A) in the second year of conversion to Organic Agriculture (AB C2)

Our family estate has been located for more than fifth generations in the south of the Montagne de Reims, in the Grand Cru of Ambonnay. Its slopes are exposed to the south and south-east, and the terroir is mainly dominated by calcareous soils.

Our entire philosophy is based on the simple principle of "as little as possible", which allows us to preserve the maximum expression of our terroir. We pay particular attention to limiting all inputs in the vineyard as well as in the cellar. All this allows us to reduce the impact of our human activities on the living world around us. 2020 is the first year of conversion to organic viticulture (AB).

We cultivate 9.30 hectares of vineyards, made up of 40 different plots with an average age of around 38 years. In this region of Champagne, known for its Pinot Noir, our vineyard is an exception. Although our vineyard is dominated by Pinot Noir, we also have one third Chardonnay. Henri Coutier was one of the first to plant Chardonnay on our land in 1948. We continue this family tradition, which allows us to offer elegant, fine, and balanced blends.